An object at rest will remain at rest unless acted upon by an outside, unbalanced force...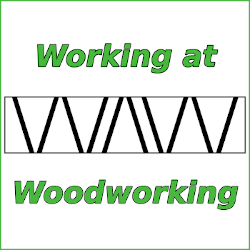 Turn your hobby into a profession! This podcast can help you evaluate ways to make money with your woodworking talents and knowledge.

Full-time or Part-time
Young or Old
Fill A Skills Gap!
Serve Your Community

Services Needed:

Custom Furniture
Furniture Repair
Trim Carpentry
Refinishing Services
Sell Your Own Products
Custom Cabinetry
SUPPORT
---
I would like to thank you for your support of this podcast. Every little bit helps. You can support this podcast on
Patreon
with either a $3, $5, or $10 monthly donation OR a one time donation in any amount.
Thank you,
Roger