An object at rest will remain at rest unless acted upon by an outside, unbalanced force...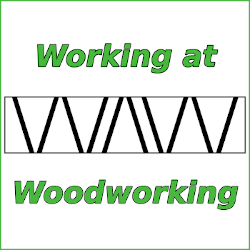 Turn your hobby into a profession! This podcast can help you evaluate ways to make money with your woodworking talents and knowledge.

Full-time or Part-time
Young or Old
Fill A Skills Gap!
Serve Your Community

Services Needed:

Custom Furniture
Furniture Repair
Trim Carpentry
Refinishing Services
Sell Your Own Products
Custom Cabinetry
COACHING
---
Stuck? Frustrated? Unsure...maybe a bit scared?

Would talking to someone who has been there, done that, got the T-shirt help?

I would be happy to talk to you either in-person, on the phone or via Zoom or Skype. I have helped several entrepreneurs get up and running and have helped guys who have been doing this a while but are ...in the doldrums. I will ask tons of questions, listen to your answers and make suggestions. I never TELL anyone what to do, but I will help YOU figure out what YOU should do. The cost is reasonable and if I can't help...no charge. Talk one time for an hour or four times for 15 minutes-your choice, (honestly...I don't keep real good track of time).

If you just have a question or two, give me a call, no worries.