An object at rest will remain at rest unless acted upon by an outside, unbalanced force...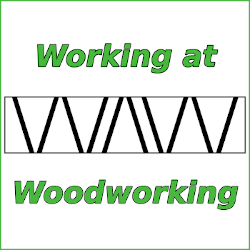 Turn your hobby into a profession! This podcast can help you evaluate ways to make money with your woodworking talents and knowledge.

Full-time or Part-time
Young or Old
Fill A Skills Gap!
Serve Your Community

Services Needed:

Custom Furniture
Furniture Repair
Trim Carpentry
Refinishing Services
Sell Your Own Products
Custom Cabinetry
Oct.26, 2021
Patreon Added
Wow! Five episodes already! I'm trying to do one episode a week, so far, so good. Someone actually asked about Patreon so I thought I better finish the set up and post. I also want to add a PayPal donate button.

I'd love to hear your thoughts. You can email me at roger@hoosierwoodworks.com

Thanks,
Roger
Oct.8, 2021
Launch Day
Today--I come a PODCASTER, well I am trying to become a podcaster today. I uploaded the first three podcast. Now I need to 1) finish building out this website 2) Make sure all the podcast host see my RSS 3) Setup the WAW email 4) Setup some type of user support like Padreon 5) Finish the script and record Episode 4!