An object at rest will remain at rest unless acted upon by an outside, unbalanced force...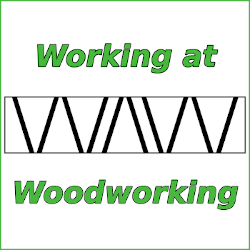 Turn your hobby into a profession! This podcast can help you evaluate ways to make money with your woodworking talents and knowledge.

Full-time or Part-time
Young or Old
Fill A Skills Gap!
Serve Your Community

Services Needed:

Custom Furniture
Furniture Repair
Trim Carpentry
Refinishing Services
Sell Your Own Products
Custom Cabinetry
Have a Question?
I'd love to hear your questions about starting a woodworking business. You can email me at
roger@hoosierwoodworks.com
or call me at 812-325-9823 (I will answer the phone with "Hoosier Woodworks")
Thanks,
Roger